NHS Braces
NHS Orthodontic Care in Harrow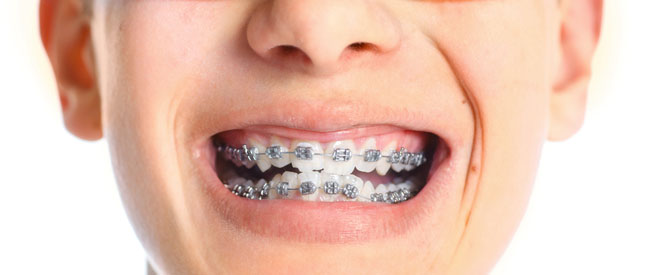 In 2019 NHS England carried out a national procurement exercise in which they invited interested parties to bid for the provision of orthodontic services in defined areas, or 'lots'. Despite putting in a very strong bid in which we made a powerful case to continue providing NHS orthodontics in the borough of Harrow, we were not awarded an NHS contract. We have therefore had to become a fully private practice and can no longer take on new NHS patients. We continue to treat, and will complete treatment for existing NHS patients who had a brace fitted by us before 1st October 2019.
There is a limit to the amount of NHS funding available from government each year  – if you do qualify for NHS treatment please be aware that you may have to join a waiting list at an NHS practice before your treatment can begin. NHS orthodontic patients are provided with traditional fixed (stainless steel) braces. 
If you do not qualify for NHS treatment, or if you do qualify but would prefer to be treated privately, we are pleased to offer you self-funded private treatment. With private orthodontic treatment there are no waiting lists, appointment times are more flexible (evening appointments are available) and there is a range of treatment options from which to choose (clear fixed braces, invisible braces, Invisalign and low cost fixed braces). There is bound to be something to suit you! 
We are happy to carry out orthodontic assessments on children under the age of 18, and will advise whether NHS eligibility criteria are met, so that you have the choice of either staying with us for private treatment or being referred to the NHS provider for your area. A scale of severity and treatment need (Index of Orthodontic Treatment Need, or IOTN – see below) is used to determine qualification for NHS treatment, and qualifying patients must be under 18 years of age when their treatment starts.
The Index of Orthodontic Treatment Need (IOTN) is a 5-point scale which indicates how much a person's teeth could be improved with orthodontic treatment. It is most meaningful when applied to a person who has all their permanent teeth (usually from about the age of 12 years). Dental problems which typically qualify for NHS treatment include:
Missing teeth resulting in gaps but not where teeth have been extracted
Front teeth which protrude more than 6mm over the lower teeth
Severe crowding of the teeth
Impacted teeth
Abnormal bites which interfere with eating and drinking
Sometimes it is necessary to take an X-Ray to determine the IOTN score. Borderline cases are also given an aesthetic score to take into account the appearance of the teeth along with the dental health aspects.