Why Choose Us?
Orthodontics in Harrow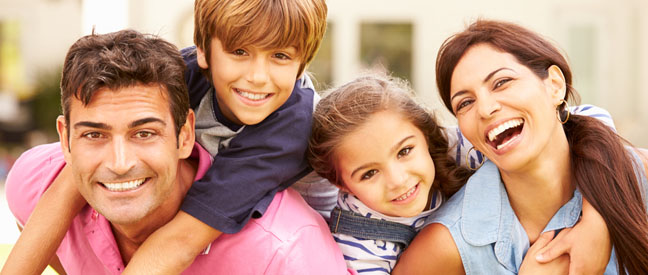 Your new smile!
Orthodontics makes the best of your teeth and smile by improving the harmony of your mouth and jaws. Orthodontic treatment aligns teeth by gently moving them into the correct position to create a genuine, natural smile.
Treatment for adults
Orthodontics is for adults as well as children – more adults are having treatment than ever before. If you missed out on treatment as a child, or if you are aware of gaps, crowding or other irregularities, the good news is that orthodontic treatment can be carried out at any age. Your new smile is for the rest of your life!
Wide range of treatment options
At Woodlands Orthodontics we offer a wide range of orthodontic treatment methods, including conventional braces, functional appliances, aesthetic clear brackets, 'Invisalign' invisible braces, and lingual orthodontics (brackets fitted behind the teeth), including Incognito™. Your teeth can be straightened without anyone else noticing!
Smile specialists
Dr Millen has undergone years of additional training after qualifying as a dentist; she holds recognised qualifications in orthodontics and is on the Register of Specialist Orthodontists.
Benefits of Treatment
Straight teeth produce a beautiful smile – and a healthier one too. Numerous studies have highlighted the value that an attractive smile can bring to individual's personal and professional life. With improved function and easier cleaning it's also more likely that you will maintain healthy teeth for years to come. Fixed or removable braces gently guide your natural teeth into the most desirable position, resulting in a healthy, beautiful, natural smile. Almost anyone can benefit from orthodontic treatment. With exciting new technology, inconspicuous braces and reduced treatment times, an ever-increasing number of adults and children are opting for treatment. Contact us via the website or call us on 020 8866 5556 to discover what we can do for you!